Gorgeous pre-war single family townhouse 3 Beds, 2 Baths with a Full f
1,650 Sqft -
36 Stephens Court, Brooklyn, NY

Property Description
Gorgeous pre-war single family townhouse 3 Beds, 2 Baths with a Full finished basement on a beautiful and quiet street in the trendy Ditmas Park.
This two story house brick home, with south-facing garden and deck, comes with modern upgrades and a full finished basement. With 3 large bedrooms and on the top duplex and another 2 queen size rooms ( office and playroom) and a living room plus another kitchen area and full bath in the finished basement.
This wonderful home features original details such as:
• – Large big bay windows on both upper floors. Lots of natural light throughout
• – High ceilings with original moldings around the windows and doors.
• – Original parquet wood floors in great condition,
• – Large formal dining room with three big windows and original paneled woodwork.
• – Spacious eat-in kitchen with stainless steel appliances.
• – Original staircase and railings in excellent condition.
• – Extra large king size master bedroom with large closet and four large bay windows- very bright.
• – Full finished basement with
– – – separate entrance
– – – Large living area with tiled floors in great condition,
– – – 8 foot ceilings,
– – – washer and dryer,
– – – kitchenette,
– – – Two queen size rooms, Living room and another full bath.
The neighborhood:
Set in the heart of Ditmas Park this trendy neighborhood is famous for its picturesque freestanding Victorian homes, brick townhouses and mid-rise apartments. Families, artists, and professionals enjoy the nearby green spaces such as Prospect Park. The neighborhood's subway access is hard to beat, making a commute to the rest of Brooklyn or Manhattan easily accessible. And a wonderful community of neighbors..A great place to raise a family!
Only 25 mins walk to Prospect Park and 8 blocks through the Victorian Flatbush to Cortelyou Road, the 'Main Street' of the neighborhood – Flatbush Coop (organic grocery), Kings County Wine (natural wine store that delivers!), Third Root (yoga, massage), Public Library, lots of great bars and restaurants (Farm on Adderley, Corthaiyou, Purple Yam, Bar Chord, Sycamore Bar, Café Madeline, etc), weekend farmer's market, summer street fairs, etc.
The Flatbush Reformed Church and the magnificent Kings Theatre are cherished landmarks . In addition, Ditmas Park is one of the officially designated Historic Districts, and it has a more suburban feel with its low crime rates, strong public schools, and quiet streets.
 7 blocks west to B and Q trains at Newkirk Plaza (where you can find Lo Duca Pizza and Coffee Mob). 7 blocks east to 2 and 5 trains
 10 block walk to Milk and Honey on Newkirk Avenue
 8 blocks to Target, Home Goods
 Lots of little playgrounds in Ditmas Park and Midwood
 8 blocks to Historic Kings Theater
 Less than 10 minutes driving, or 15 minutes on B41 to Prospect Park Zoo, LeFrak Center (ice skating, roller skating, paddle boat, splash pad)
 Express bus BM1, BM2, BM3, BM4 into Manhattan
 Our corner bodega stocks craft beer and organic milk
 Food Universe Grocery and Dollar Tree 3 blocks away
 Tons of Caribbean food and groceries
 Gorgeous drive straight down Bedford to Sheepshead Bay for Fishing Charters, Lobster Rolls
 20 minute drive to Jacob Riis and Rockaway Beach
 20 minute drive (or quick ride on the Q) to Coney Island and New York Aquarium
 15 minute drive to Floyd Bennet Field and Marine Park Golf Course
 10 minute drive to Park Slope, Sunset Park, Red Hook
Property Page Title :
Gorgeous pre-war single family townhouse 3 Beds, 2
Location Text :
36 Stephens Court, Brooklyn, NY
Listing ID :

1184

Bedrooms :

3

Bathrooms :

2

Area :

1,650 Sqft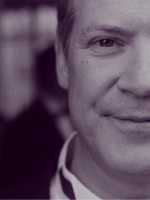 Cavanagh Properties
Property is in the Cavanagh blood. Throughout Marks career as a scientist (PhD) and in technology (sales and leadership roles) developing and managing property has always been a mainstay. From Ireland and London Mark made the permanent move to New York in 2006 - marking the beginning of Cavanagh Properties!